Servo Drives
Products > Motion Control and Robotics

ESTUN SERVOS BASIC SELECTION
About Estun


ESTUN drives sizes and groups are available in order to support any possible system configuration. The selection of ESTUN Servos can start in principle on the base of the communication prococol as shown in the following table. Some Test Benches are available at ATEC Robotics laboratories for system verification. Contact ATEC-ESTUN Technical Support for detailed information, system definition and direct tests on ESTUN products.

In case of frequent start/stop motions (i.e.packing or textile), motors and drives are provided with special treatments to let them suitable.




As shown in the picture below EDC, EDB and ProNet series are classified in power also.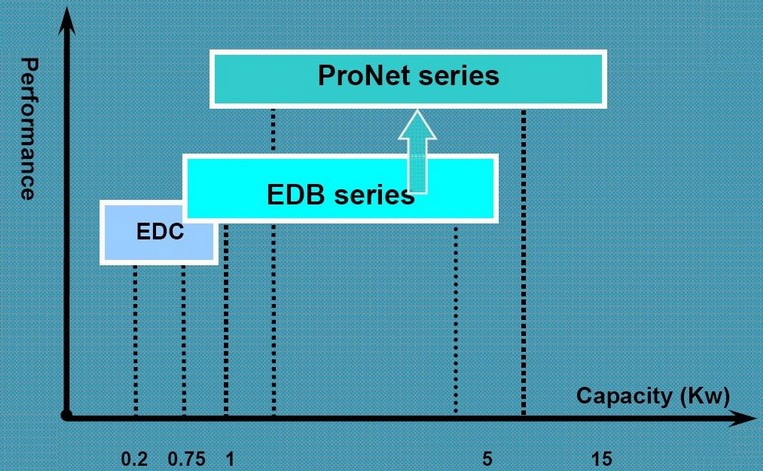 A more detailed selection can be performed through the following table (download original document)

For Drive and motor coding please download: EDB & EDC series product brochure and ProNet series product brochure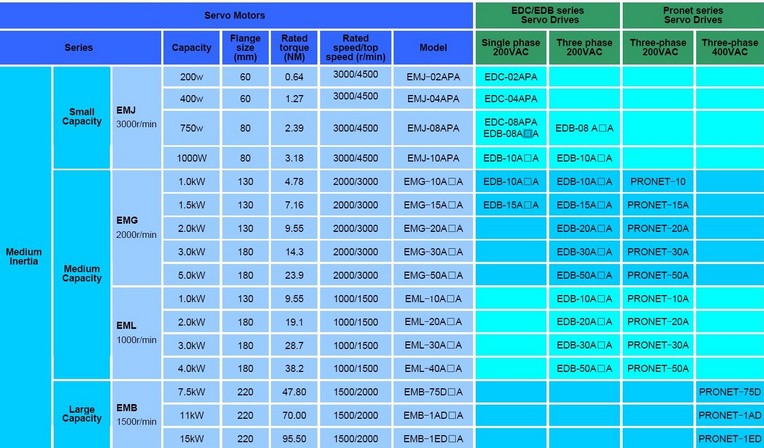 About Drives


Drives are divided in three classes. Please contact ATEC Robotics 24h Technical Support for the best configuration. Test servos are available in a few days to test your configuration.


.... EtherCat protocol forthcoming!


EDC series, single phase up to 0.75kW - Very small and capable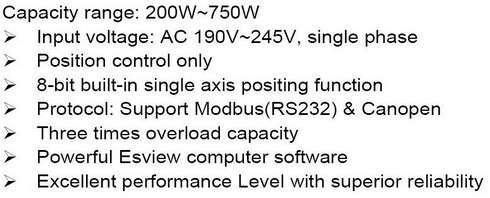 Click to download EDC series manual





EDB series, single and three phases, up to 5kW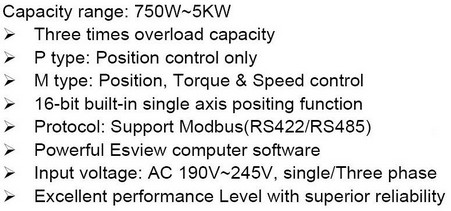 Click to download EDB series manual






ProNet, up to 15kW for high level applications and power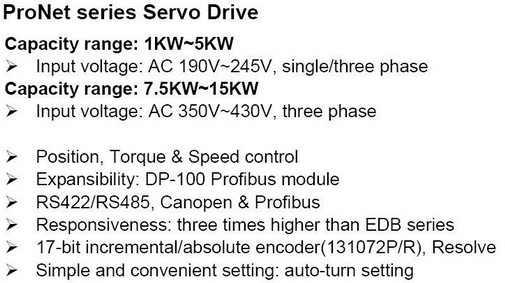 Click to download ProNet series manual